Welcome to Cupertino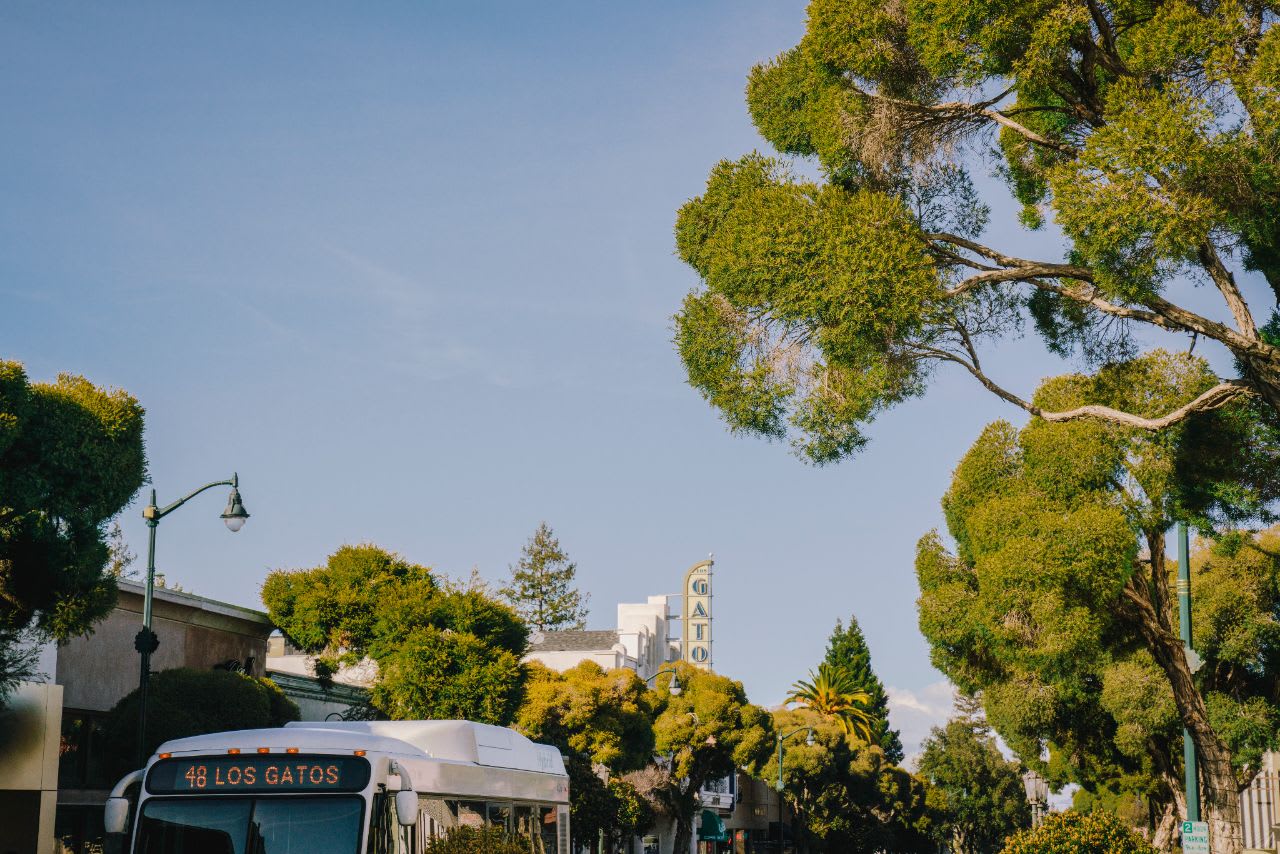 The South Bay hub of Los Gatos and the adjacent upscale residential community of Monte Sereno provides a fantastic quality of life with 300 days of sunshine per year. Los Gatos has a thriving historic downtown area with great shopping and world-class restaurants. Monte Sereno means "peaceful mountain," and this picturesque community of grand estates nestled in the foothills of the Santa Cruz Mountains certainly lives up to this name.
Los Gatos contains dozens of distinct neighborhoods with a varied architectural mix of downtown condos, townhouses, attractive single-family homes, and private gated communities. Monte Sereno's exclusive real estate features resort-like estates, gorgeous Mediterranean villas, and spacious California ranch houses. Properties within walking distance of Los Gatos' downtown are particularly sought after, although its many shopping centers and exceptional restaurants are easily accessible from both Monte Sereno and all Los Gatos neighborhoods.
"Michelin Guide"-featured restaurants within the heart of Los Gatos are the upscale American bistro
Nick's Next Door
and Greek eatery
Dio Deka
. Just outside Monte Sereno on Los Gatos' North Santa Cruz Avenue,
Manresa
has earned three Michelin stars for its creative farm-to-table dishes, and nearby
The Bywater
, featuring Cajun and Creole cuisine is also recommended by the "Michelin Guide." Numerous shopping centers within Los Gatos offer a mix of retail and restaurants, with highlights including great eateries and recognizable fashion stores at
Old Town Center
and the Trader Joe's-anchored Los Gatos Village Square.
There is an abundance of green space within and around Los Gatos and Monte Sereno. The wilderness of
Sierra Azul Open Space Preserve
extends for 18,000 acres at Los Gatos' southern border, with miles of hiking trails and majestic valley views. Hiking and biking trails also run through the 1,415-acre
El Sereno Preserve
directly southeast of Monte Sereno. The 45-acre
Vasona Lake Country Park
has a fishing lake, trails, and picnic areas along the Los Gatos-Monte Sereno boundary. Vasona Vibrations brings live music to the park during the summer, and the Los Gatos Civic Center hosts many popular events, such as the
Fiesta de Artes
art and wine festival, and the
Jazz on the Plazz
and
Music in the Park
summer concert series.
Schools serving Los Gatos and Monte Sereno include Daves Avenue Elementary School, Rolling Hills Middle School, and Los Gatos High School.
---
Welcome to Saratoga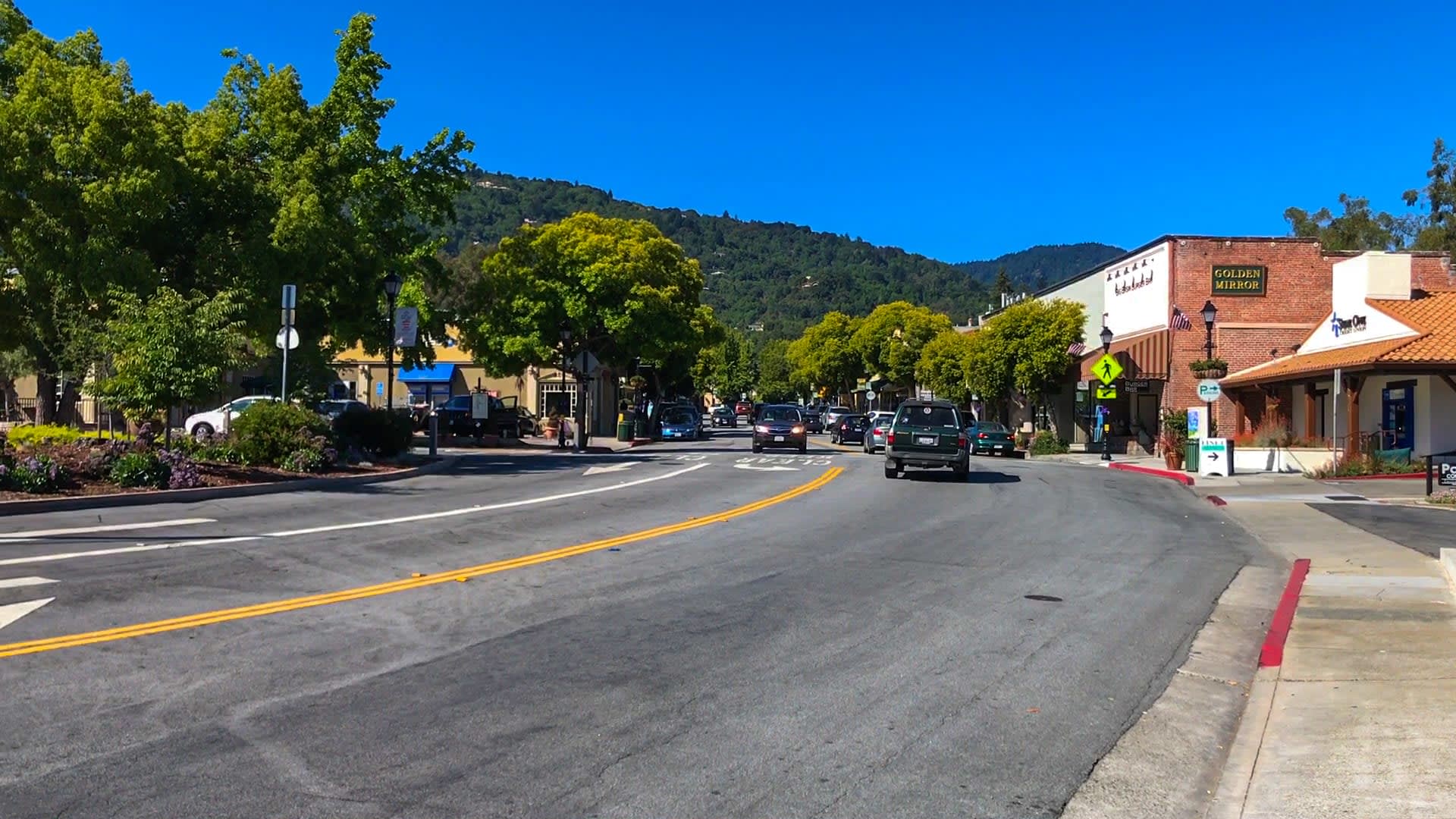 Saratoga is one of the most sought-after communities in California, offering an idyllic small-town lifestyle at Silicon Valley's western edge. Residents enjoy a wonderful Mediterranean climate, making this an ideal location for winemaking. Along with numerous vineyards, Saratoga has exceptional restaurants and outstanding art venues.
Homes here rise into the hillsides, and many offer spectacular views over Silicon Valley and out to San Francisco Bay. Real estate ranges from classic one- and two-story mid-century modern single-family homes to amazing contemporary custom-built homes and lavish estates.
Saratoga Village is the community's historic downtown district, spread over six blocks along Big Basin Way. This walkable area has a variety of coffee shops, antique stores, chic boutiques, and places to sample locally produced wines. There are dozens of restaurants to choose from, such as the Michelin-starred
Plumed Horse
, the lavishly decorated
La Fondue
, European-influenced New American cuisine at
The Basin
and
East Coast Alice
, and al fresco dining on delicious Italian dishes at
Bella Saratoga
and
Ristorante da Mario
.
The sprawling 175-acre grounds surrounding the gorgeous Mediterranean Revival-style Villa Montalvo, which was constructed in 1910, feature hiking trails, botanical gardens, and areas of unspoiled natural beauty. Located on the Villa Montalvo grounds, the
Montalvo Arts Center
hosts an artist-in-residence program, presents a variety of exhibitions, and offers a number of performance spaces. The
Hakone Estate and Gardens
is another unique Saratoga landmark, with one of the oldest and largest Japanese-style gardens in the Western Hemisphere transporting visitors to 19th century Kyoto. Hakone's evocation of Japan's Fuji-Hakone-Izu National Park is convincing enough that it was used as a filming site for the movie "Memoirs of a Geisha." Saratoga is also home to the Saratoga Wine Trail, with seven vineyards dotted along a nearly 24-mile route. With award-winning Rhone-style reds at
Big Basin Vineyard
, esteemed pinot noir at
Savannah-Chanelle Vineyards,
and world-class cabernet sauvignon and zinfandel at
Ridge Vineyards
, wine connoisseurs have plenty to sample.
Residents of Saratoga have access to excellent public schools within the Saratoga Union School District, including Argonaut Elementary School and Redwood Middle School.
---
Welcome to Campbell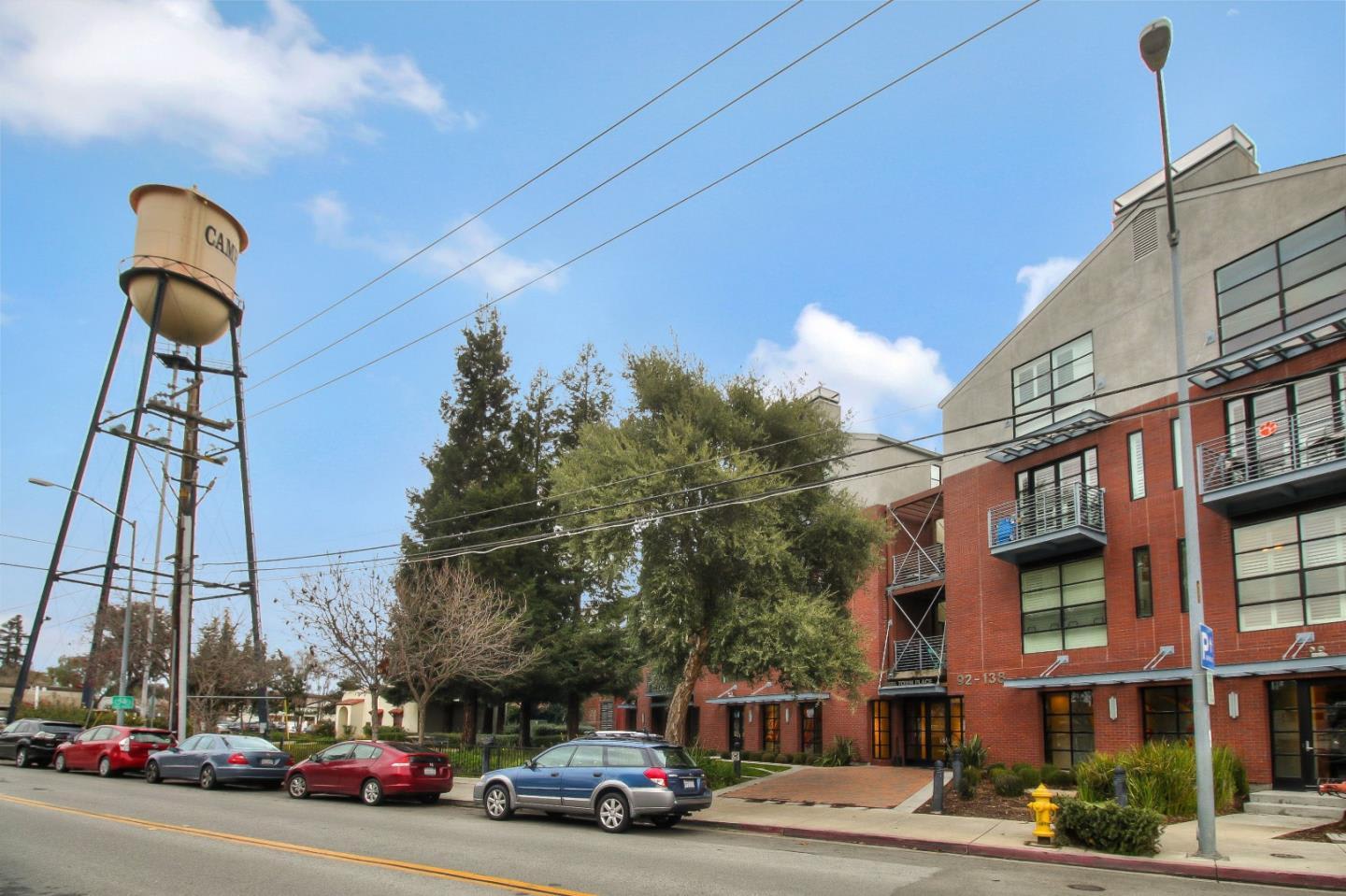 Campbell is a predominantly residential community with an enticing downtown located southwest of San Jose. While it doesn't have the concentration of hi-tech firms found in other parts of Silicon Valley, Campbell was the birthplace of eBay, and many of its residents commute to neighboring tech hubs. With peaceful residential neighborhoods, numerous parks and green spaces, and an appealing historic downtown, Campbell has an inviting small-town feel.
A majority of Campbell's real estate is comprised of single-family homes constructed in the 1960s and 1970s. Older properties, such as the attractive early-20th century Craftsman-style homes, are mainly clustered around the downtown area. There are also a number of modern properties dating from the 1990s to the present day, along with empty lots and teardowns providing blank canvases for creating custom-built dream homes.
Downtown Campbell is home to an eclectic mix of restaurants serving wide-ranging international cuisine, including delectable Italian dishes at
A Bellagio
and
Tigelleria Ristorante
and Austrian-style fine dining at
Naschmarkt
.
Pruneyard Shopping Center
opened in the 1960s and underwent major renovation in 2017. It now boasts 250,000 square feet of coffee shops, clothing stores, beauty salons, dozens of restaurants and a Trader Joe's. In addition, there is the luxurious
Pruneyard Cinemas
, which offers in-theater drinks and dining from the adjacent Cedar Room's outstanding selection of wines, cocktails and freshly prepared and locally sourced meals. The Pruneyard is also home to the "Michelin Guide"-recommended
Orchard City Kitchen
, which serves creative chef-driven dishes drawing on a plethora of international influences.
Campbell has one of the Bay Area's best farmers' markets. Taking place every Sunday year-round, the
Downtown Campbell Farmers' Market
has fresh produce, arts-and-crafts stalls and live music. The market closes for just two Sundays per year when the popular
Oktoberfest
and
Boogie Music Festival
are held at that location. There are parks and green spaces dotted throughout Campbell. The 32-acre John D. Morgan Park is the largest, with tree-shaded picnic areas, barbecue pits and a large children's playground.